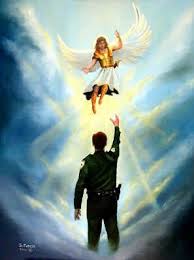 In this time of self-imposed house arrest, we find ourselves with extra time on our hands and maybe even having a hard time filling our days. Here's a thought … How about spending some time with the Lord? I don't mean asking Him for this or that; I mean getting to know Him. He is your heavenly Father, don't you think it's about you got to know Him. He wants us to come to with our needs but He also wants a relationship with you, one on one. The more time you spend in the word and having a heart-felt conversation with the Father, the more you'll want to learn.  
All our hope is in Jesus Christ, He is the answer to what's going on today. You ask then why hasn't He done something about our country's crisis.? Simple … He's waiting on us.
Let me give you an analogy using a problem we have today; You know how president Trump wants to go in and clean up Portland, but he has to wait on the mayor to ask for help? The mayor needs to change his heart and admit he has a problem. It's kind of like that with the Lord, He gave us a free will and until we change our ways and come to Him, His hands are tied.
We can stop being selfish with the me, me, me attitude or stay on this road to destruction.
Let's get into the word and see how to get on track …
John 6:22-27
22 The next day the crowd that stood on the other side of the sea saw that there was no other small boat there, except one, and that Jesus had not entered with His disciples into the boat, but that His disciples had gone away alone. 23 There came other small boats from Tiberias near to the place where they ate the bread after the Lord had given thanks. 24 So when the crowd saw that Jesus was not there, nor His disciples, they themselves got into the small boats, and came to Capernaum seeking Jesus. 25 When they found Him on the other side of the sea, they said to Him, "Rabbi, when did You get here?"
Words to the People
26 Jesus answered them and said, "Truly, truly, I say to you, you seek Me, not because you saw signs, but because you ate of the loaves and were filled. 27 Do not work for the food which perishes, but for the food which endures to eternal life, which the Son of Man will give to you, for on Him the Father, God, has set His seal."
Which interests you more—who Jesus is or what He can do for you? I'm afraid that too many of us are more concerned about what He can give us than we are about getting to know who He is.
But this is nothing new—Jesus had this problem when He walked on earth. The crowds often sought Him out for what He could do for them. Even though their needs were often legitimate, Christ knew their motives.
There is a fine line between selfishly trying to use the Lord to get what we want and humbly coming to Him with our needs and struggles. Some issues we bring to Him are so pressing and urgent in our minds that our desire for Him to take action in the way we want becomes greater than our willingness to submit to His will. At times, what we call "faith" is really a demanding spirit.
We must remember that our needs will come to an end, but Jesus Christ will remain forever. If our prayers have dealt only with presenting our requests to the Lord, we've missed a great opportunity to get to know the One with whom we'll spend eternity. Let's invest time in pursuing intimacy with Christ. Then we can enjoy the benefits of that relationship forever.
How much of your communion with God is devoted to your needs—even legitimate ones? Are you spending any time getting to know the Lord? Although God delights in our prayers and tells us to pray about everything, He also wants us to come to Him just because we enjoy being with Him.
Well, did this help you? Don't put your bible down, wonder around in it for a while longer, letting the Holy Spirit lead you. If you don't have a bible, no problem, we'll send you one totally free, including shipping … no strings attached! Just go to our contact page and let us know we'll get it in the mail. Send us your comments or request a subject for us to address. We sure like hearing from yah all.
Until next time, Many Blessings, stay safe, and KEEP LOOKING UP!     Dusty
My Prayer for you: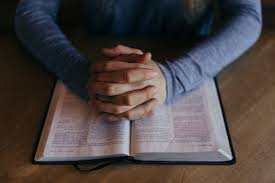 Heavenly Father,
You are so patience with your children; you love us so much. I pray for my brother and sisters in need of a touch from you this day. I ask you to bless all and forgive our sins. We need You, and I pray for grace and mercy for our land. I pray you will reveal the evil for what it is and change the hearts of the evildoers.
We thank you, Lord, and we praise your Holy Name!
In Jesus Christ, we pray,
Amen