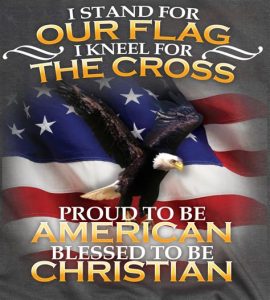 I am happy to report we are back on the road telling the people we meet about the love of God and trying to give them encouragement. The sad thing is seeing people shying away from each other in fear. Humans are social creatures made in God's image. The masks we've been forced to wear (that does nothing, read the box) only stops a smile from being pasted to one another.
We are being invaded willingly by illegal aliens because of a political party trying to destroy our great nation that was found on biblical principles. those few things are all too familiar and it could get worse.
Friends we need to pray as we've never prayed before, coming together in one accord. I don't believe all the gloom and doom I'm hearing … God's turned His back on America … He doesn't care about us … our country will never be the same … Really! Think about that last one. I sure pray it won't be the same, the same as what. Abortion, same-sex marriage, drug addiction just to name a few. No thank you! We need God in our country, not evil!
Read your bible … reclaim your faith. Remember fear is the opposite of faith. Which one are you living in? Get back in your churches, fellowship with one another … both of those are ordered in the scripture. Two of the most important things the Lord requires are for us to trust and obey … 
You don't have to read the last page in your bible to find out how this is going to end, it's not over yet … just read this scripture I've given you and get back on that narrow road, you know the road I'm talking about,  O' by the way smile …  JESUS LOVES YOU!
94 Lord, God of vengeance,
God of vengeance, shine forth!
2 Rise up, Judge of the earth,
Payback retribution to the proud.
3 How long, Lord, shall the wicked—
How long shall the wicked triumph?
4 They pour out words, they speak arrogantly;
All who do injustice boast.
5 They crush Your people, Lord,
And afflict Your inheritance.
6 They kill the widow and the stranger
And murder the orphans.
7 They have said, "The Lord does not see,
Nor does the God of Jacob perceive."
8 Pay attention, you stupid ones among the people;
And when will you understand foolish ones?
9 He who planted the ear, does He not hear?
Or He who formed the eye, does He not see?
10 He who disciplines the nations, will He not rebuke,
He who teaches mankind knowledge?
11 The Lord knows human thoughts,
 That they are a mere breath.
12 Blessed is the man whom You discipline, Lord,
And whom You teach from Your Law,
13 So that You may grant him relief from the days of adversity,
Until a pit is dug for the wicked.
14 For the Lord will not abandon His people,
Nor will He abandon His inheritance.
15 For judgment will again be righteous,
And all the upright in heart will follow it.
16 Who will stand up for me against evildoers?
Who will take his stand for me against those who do injustice?
17 If the Lord had not been my help,
My soul would soon have dwelt in the land of silence.
18 If I should say, "My foot has slipped,"
Your faithfulness, Lord, will support me.
19 When my anxious thoughts multiply within me,
Your comfort delights my soul.
20 Can a throne of destruction be allied with You,
One which devises mischief by decree?
21 They band themselves together against the life of the righteous
And condemn the innocent to death.
22 But the Lord has been my refuge,
And my God the rock of my refuge.
23 He has brought back their injustice upon them,
And He will destroy them in their evil;
The Lord our God will destroy them.
How about that? Are you going to believe the naysayers or the word of God?
Sleep on it and let me know …
Until next time, KEEP LOOKING UP!
My prayer for you: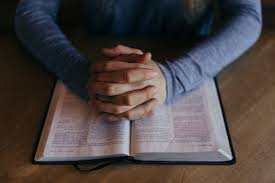 Father, we come to you asking forgiveness for our sins and your mercy. Without you, we are lost. Lord, I pray the enemies of our country are revealed and punished and our country will be consumed by a great revival. I pray for undeniable miracles to start happening that can only be recognized as coming from you. We praise you and give you all the glory and it's in the precious name of Jesus we pray …
AMEN